-One of the two students in May of 2012 to be inducted into the Psi Chi International Honor Society in Psychology at Mitchell College. I was a sophomore at the time and continue to feel honored! 
-Taught my first workshop! I guided a 90 minute heated "Summer Solstace Celebration" a focus on hip and heart openers on Friday, June 22nd 2012 at Zen and Now Wellness Center in Niantic, CT
-Participated in the workshop "Zen Meditation" with Monk Chet Shanholtzer on Friday, June 15th 2012
-Attended the workshop "Journey to the Core" with Ana Forrest at Raffa Yoga in Cranston, RI on Sunday, May 6th 2012
-Attended the workshop "Core Anatomy" with Sadie Nardini at Fresh Yoga in New Haven, CT on Saturday, January 28th, 2012
-Kid's Yoga and Art through the Mystic Arts Center
-Dean's List at Mitchell College for the Spring Semester of 2011, majoring in Psychology  
-As a full time Mitchell College student, I received a 4.0 GPA for the Fall 2011 semester and have continued to be on the Dean's List. 
-Experience with MindBody and work study programs at the Mystic Yoga Shala and (Siva- selfless service) at Blissworks in New London
-Children's Meditation on World Peace Day, September 21st 2011 at Pine Point School in Mystic. Check out the website: http://www.schooltube.com/video/5457a5f9b7375ef43284/Peace-Within. Skip ahead to 8:21 and you see a few photos of me! The children have their legs in the air.
-Sid McNairy's 200 Hour Teacher Training: Lifeline Power Yoga: Yoga Alliance Certification- "Live it to give it!" June 10- July 17 2011
He is sharing words of wisdom on you tube! http://youtu.be/5XLlRrIzPTA 
-Baron Baptiste's 40 Days to a Personal Revolution: A breakthrough program to radically change your body and awaken the sacred within your soul: June 10- July 17 2011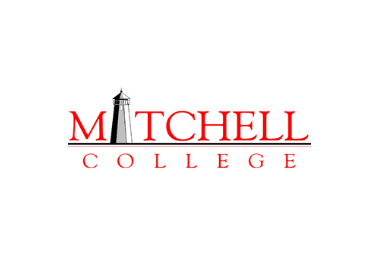 -Baron Baptiste's Power Vinyasa Yoga: Foundations In Action Workshop- March 18-20, 2011 in Boston, MA
-Children Yoga Teacher for Tower Street School Community Center for summer camp July - August 2010
-July 16-18, 2010, 8.5 hr class, The Anatomy of Yoga taught by Ray Long, M.D. FRCSC, and Chris Macivor at Kripalu in Lenox, MA. 
-March 20-21 2010, 12 hr RYA Full Of Joy Yoga Teacher Traning 
Taught by Lani Rosen-Gallager 
- August '09 - Dec '09, Honor Roll for my first college semester
Three Rivers Community College 
-East Lyme High School Graduate 2010